Oren Shabat, Advocate & Notary
Law Firm and Notary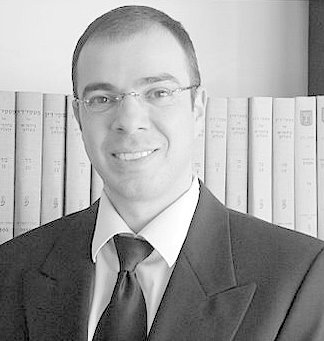 ♦ Main areas of practice

Inheritance & Wills Law, Civil & Commercial Law, Administrative and Public Procurement Law. Additionally, consultation, representation and provision of creative solutions to complicated legal issues. These involve exceptional difficulties, including unprecedented cases or cases with previous record of failure in the court system.
Born in Israel in 1968.
Received the Degree of LL.B. (Hons.) from the University UEL in London, Great Britain (graduated with honours).
Received the Degree of LL.M. (Research Course) from the
University of Bar Ilan, Ramat Gan, Israel.
Member of the Israeli Bar, since 1996.
Member of the Israeli Bar Committee for Inheritance and Wills Law .
Nominated as a Notary in 2007 - Israeli Notary
Former lecturer at Continuing Education Programs for Attorneys and
State Officials in the field of Government Procurement Law.

♦ Academic research
In 2003, Attorney Shabat published academic research work, analyzing the Israeli Government Procurement Law – "The Economic Objectives of Israeli Public Procurement Law", which was written during his studies for his Master's Degree, at Bar Ilan University, Ramat Gan, Israel, under the supervision of Professor Arye Reich.
Attorney Oren Shabat is also a co-author of the book "Inheritance – Future Inheritance Transactions and Mutual Wills" (2006), published by the well known Israeli Law Books Publisher Perlstein-Genosar. Shabat's law book on Inheritance Law was purchased by the Administration of Courts of the State of Israel, by leading Israeli Law Firms and various Government Offices. It was also purchased by all of the Law and University Libraries in Israel and is quoted in judgments of Family Courts, District Courts and the Supreme Court of Israel.
Currently, Attorney Shabat is conducting an academic research work in the field of Public procurement Law, as part of the requirements for the Degree of P.H.D. at Bar-Ilan University.
♦
F
luency in languages
Attorney Shabat is fluent in: English Spanish, Hebrew, Italian and Arabic.
He provides notary services in Israel.

♦
Notary services in Israel: English, Spanish, Hebrew and Italian

In 2007, Attorney Oren Shabat was nominated as a Notary and in this capacity his Law Firm provides translation as well as Notary services of all types, in the Hebrew, English and Spanish languages.
♦
Environment and public activities for society benefit

Attorney Shabat holds an essential view that everyone in society, without exception, has to make a personal contribution to society, for the benefit of the general public and for future generations. He has also successfuly conducted public and legal campaigns aiming at enforcing proper administration standards, as well as abeyance to Freedom of Information Regulations by Public Authorities. He has also struggled, with great success, for the protection of the environment, namely the preservation of the sea cliffs.
♦
Advice and representation

In order to contact the our Law Firm, to discuss the need for consultation or professional representation, please feel free to contact us at: Tel: +972(9)9543895, Fax: +972(9)9545033. You may also send us an email at: office@shabat-law.co.il.